Dermatophytosis, also known as ringworm, is a common skin condition that affects thousands of people every year. Its most common symptoms include small circular patches and itching. People who are suffering from ringworm may be interested in looking for some natural solutions to solve the problem. Here are five of the most effective essential oils that can be used with great results in treating ringworm.
Tea Tree Oil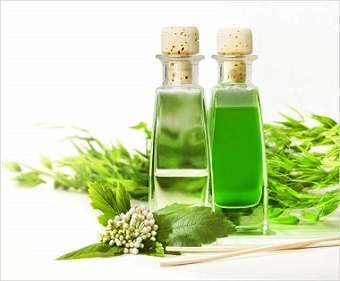 One of the main advantages of using Tea Tree Oil is that it does not only have a beneficial effect on ringworm but also on a wide array of other skin pathologies. For example, this natural substance can be utilized successfully in the treatment of vaginal infections, Athlete's Foot, and nail fungal infections. This is a complex substance that has anti-microbial, antiviral, and anti-fungal properties. Nevertheless, individuals who are interested in undergoing treatment with Tea Tree Oil should know that it should never be used internally. All one has to do is apply the substance two to three times per day on the affected area.
This treatment may be long-term as the oil needs to gradually penetrate the skin which requires the user to apply it until the infection is completely gone.
Coconut Oil
Coconut Oil is one of the most popular oils out there on the market today. It is 100% natural and it provides countless positive outcomes, even in complicated conditions such as Psoriasis and Acne. Thanks to its properties and to its creamy consistency, Coconut Oil can be utilized on the scalp, when ringworm affects this exact area. Some of the most well-known properties of Coconut Oil are decreasing inflammation levels and killing fungi. Actually, this substance is rich in Vitamin E, which makes it worth considering even as a regular skin moisturizer. Users who are interested in getting rid of ringworm are advised to apply Coconut Oil on the affected area three to four times per day. Applying it before bed helps the user eliminate itchiness. It goes without saying that when purchasing Coconut Oil it is important to research the market as intensively as possible to make sure that the product being purchased is both extra virgin and organic.
Jojoba Oil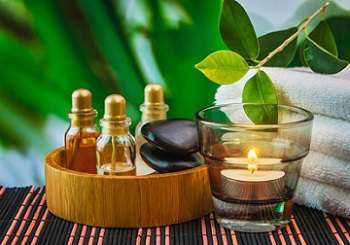 As is the case with the previously mentioned Coconut Oil, Jojoba Oil can be used with great results in Psoriasis, ringworm and Acne. Jojoba Oil is now being used as a moisturizer by some women, and that comes as no surprise as it is rich in Vitamin E and has anti-inflammatory and anti-fungal properties. Some might even use it for preventing baldness. It is said that Jojoba Oil is more effective when it is combined with Lavender Oil.
Lavender Oil
Some of the most common conditions which can be treated with the help of Lavender Oil include ringworm and Athlete's Foot. This oil can only be used externally, either on the surface of the affected skin or for calming one's nerves via aromatherapy. A couple drops of Lavender Oil applied twice a day on the affected area can greatly contribute to the healing.
Lemongrass Oil
Lemongrass Oil has been used for thousands of years for its anti-fungal and antiseptic properties. Drinking Lemongrass tea can be associated with applying the oil locally on the affected areas. As is the case with some of the previously described oils, this one can be associated with Jojoba and Almond oils.
Other essential oils that can be used in the treatment of ringworm include Camphor Oil, Oregano Oil, and Neem Oil.
Do you want to find an effective Ringworm treatment? Check out our top rated Ringworm products